Join Norwich Hackspace - membership signup form
Norwich has a hackspace - Join us
Norwich Hackspace is a group of people who enjoy making and recreating things, inventing, investigating, collaborating and generally tinkering. Membership is currently a minimum £15 a month.
---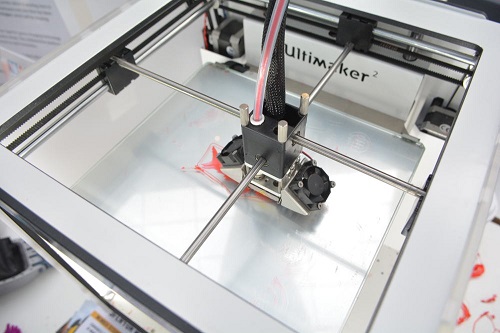 We work with new technologies such as 3D printing, laser cutting, electronics such as Arduino and Raspberry Pi, robotics and more traditional forms of making as textiles, ceramics, animation, etc.
The Hackspace is funded by membership subs and not reliant on grants or donations. It can scale with needs of the community that funds it. Occasionally we receive funding for specific purposes.
News
Another busy Monday meeting this week - activities included: Starting to build cheap Chinese oscilloscope kits (Archie and Toby) Controlling addressable RGB LEDs from a Raspberry Pi Zero W (James M) (Finally) laser cutting the signs for our landlords with engraving laminate (Marion) Making a machine to seal the ends of balloons on the laser cutter (Nicholas) Laser cutting a template for vinyl flooring sizes (Barny) Continuing improvements to the workshop area (Alan S and others) Wiring up a (home-made) plywood floor lamp (Steve) Inflating modelling balloons with the air compressor, and making...
Posted on Mar 11, 2017
---
Good mix of activities on Monday this week. Neil was in the workshop creating plenty of wood chips on the lathe. James brought in an xBox One Kinect Camera (v2) which was used for 3d scanning and skeleton tracking via the windows SDK. Now the plug packs have come down in cost there seems to be plenty of hacking potential here - A definite upgrade on the 360 Kinects we have been using. Tim 3D printed a couple of designs his son had put together in Blender and the laser cutter got some use as well: Alan laser cut a spool holder he designed for his 3D printer. We started a 'members' projects' wh...
---
This week at hackspace is much quieter compared to last week. On Monday…. Toby and I worked on the Shapeoko CNC project which has stalled slightly. Got it moving and cutting but still need to tweak the config. James M, Alan S, Philip and others continued work on the new workbench Philip was playing with analogue sensors and arduino Tim and Nicholas were working with Blender, making model planes Marion was test-lasercutting signage for our landlords Dan, James M and others tried 3D scanning using an XBox Kinect camera Everyone played with Dan's seriously cool robotic arm, and many AA batterie...
---